Illustration and Poster Design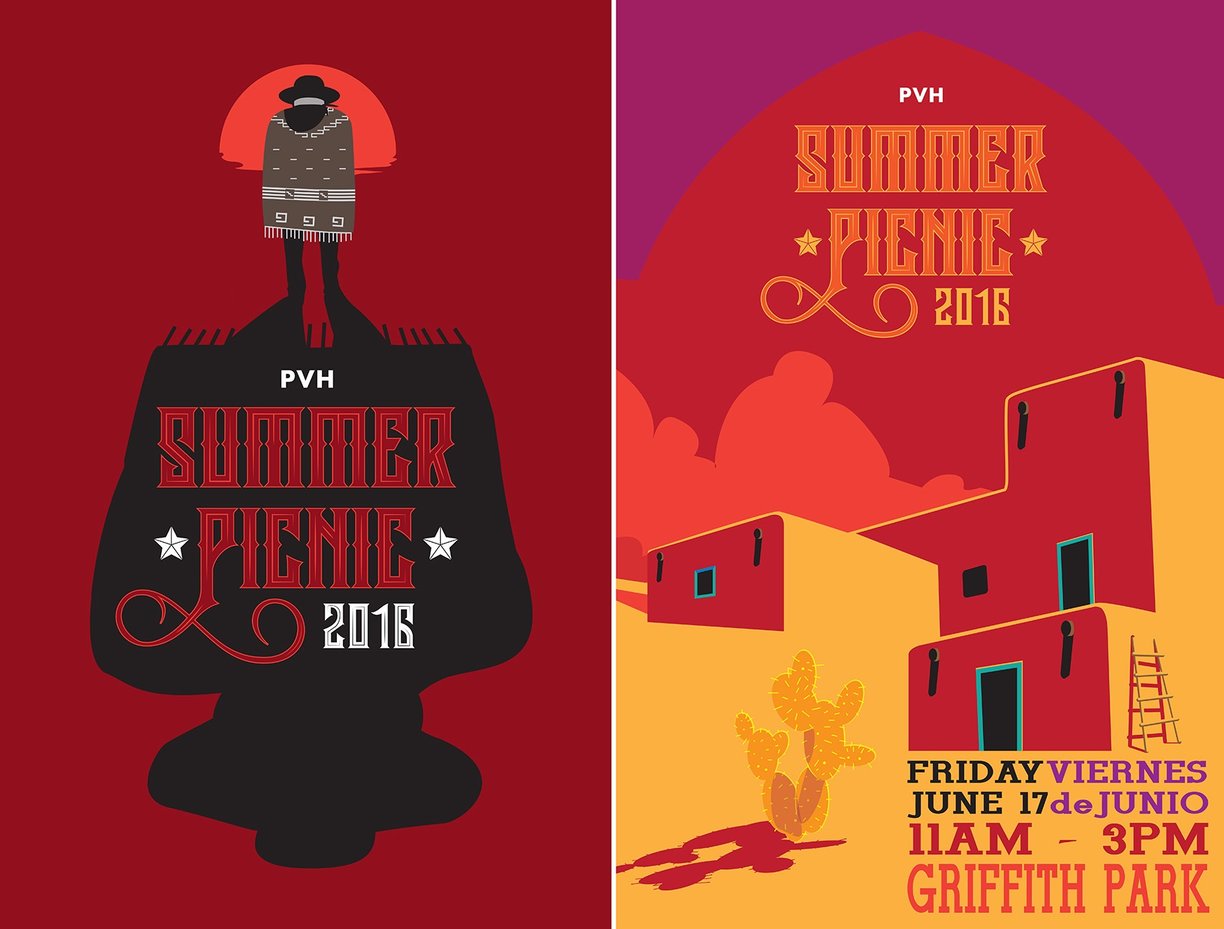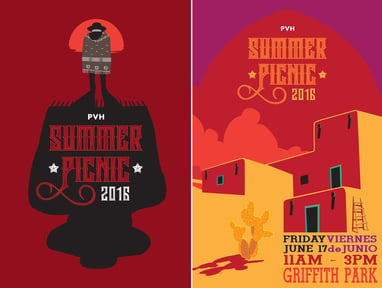 Because of my relationship with PVH, doing photography and package illustration work, I was tasked with several posters and invitations for the Los Angeles team. Having designed dozens of flyers for clubs, DJ's, and party invites, this kind of challenge is familiar and welcome.
The year in question had a Southwest theme. I had recently visited Taos and the Peublo tribe there. The architecture made an impression on me.
I used the opportunity to explore some of my landscape drawing, and give a nod to Sergio Leone for the t-shirt back I drew for them.
_
Below are a few other posters I drew and designed for PVH.
I love so many poster artists.
Click the icon to visit my Pinterest if you want to see an insane amount of inspiration.